RefrigiWear 1954 Launches in the U.S.

New Label from Storied Workwear Brand RefrigiWear Debuts Apparel Collection
(DAHLONEGA, GA) OCTOBER 22, 2020
RefrigiWear, the original 'work in the cold' company, announces the launch of RefrigiWear 1954, a collection of stylish everyday apparel and outerwear with a genesis from a brand that helped shape the history of workwear. The curated first drop consists of nearly 20 styles for men and women and pays homage to the original designs that donned the RefrigiWear label while elevating the aesthetic for the modern consumer. Additional product, accessories and streetwear collaborations will debut throughout the fall and will be available on the newly launched RefrigiWear1954.com.
Since its inception in New York 66 years ago, RefrigiWear has become a mainstay for people whose daily job keeps them in below freezing and subzero conditions, from food manufacturing and refrigerated warehouses to laying pipeline in the Alaskan frontier. This authentic workwear heritage inspires the RefrigiWear 1954 product – a merging of extreme condition know-how, cutting edge materials and premium, timeless design intended for those who value individual style and refuse to compromise on quality.
"Over the last decade especially, RefrigiWear has gained a cult following within the fashion and streetwear space. In Europe, the brand is seen as a fashion label and retailer," said Ryan Silberman, principal and CRO of RefrigiWear. "We looked at the workwear market in the U.S. and saw the opportunity to reintroduce and reimagine a new brand that provides everyday, every-season styles for a new generation."  
A FEW KEY ITEMS FROM NEW MEN'S COLLECTION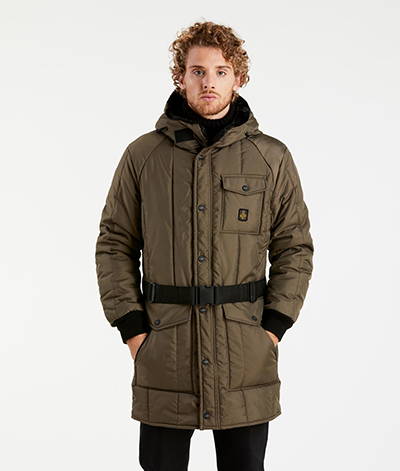 Original Parka: Updated from the iconic RefrigiWear 1954 parka that has kept people warm for generations, the Original Parka radiates with heritage and proven performance. Inherently functional from its workwear legacy, the Original Parka is toughness personified with a tear-resistant, windproof and water-resistant outer shell. The outside stays just that – out –with a belt to cinch at the waist, a hood and hidden extendable cuffs. MSRP $399.99
---
Original Vest: This vest draws its design from many decades of workwear that has been put through the wringer in the coldest, harshest environments. In other words, it's proven its worth many times over. Stretch ribs on the side also enhance fit and comfort. MSRP $149.99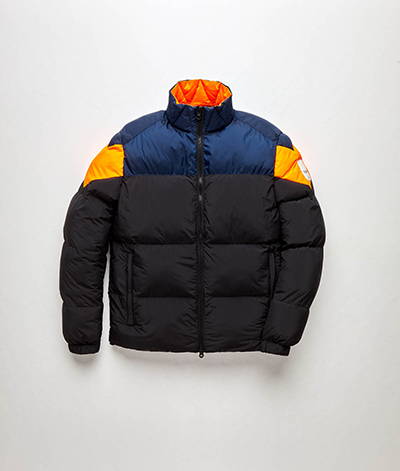 Horn Jacket: Based on a classic design, the Horn Jacket is an extremely soft down jacket with a contemporary look. The fit is modern, slightly oversized with wide quilts and the outer shell has a matte and satin appearance. Ample layer of warmth paired with external windproof and rainproof treatment is engineered to handle the cold and protect from the elements. MSRP: $299.99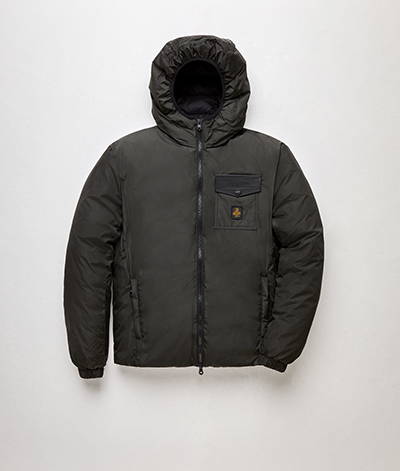 Hudson Jacket: Inspired by no-frills workwear, the Hudson Jacket is actually hiding a lot of innovation. It features a totally smooth external appearance. But underneath is a down jacket with all the comfort, warmth and flexibility you expect from down - without the bulk. Add that it's waterproof and windproof, and a classic style just became a modern masterpiece. MSRP: $229.99
A FEW KEY ITEMS FROM NEW WOMEN'S COLLECTION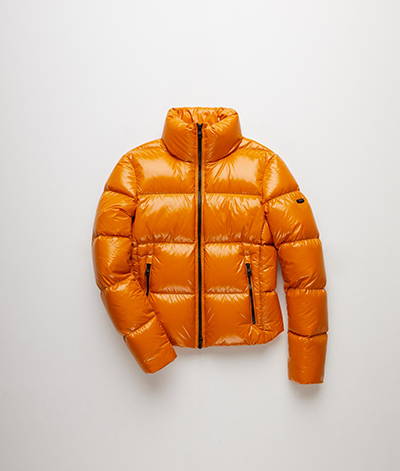 Ellis Jacket: An eye-catching and extremely warm down jacket. The shiny fabric combined with responsibly sourced, high-quality down and warm padding makes it an ideal jacket for everyday wear. A slightly oversized shape and protective high neck also provides a volumized look, yet lightweight and comfortable. MSRP $289.99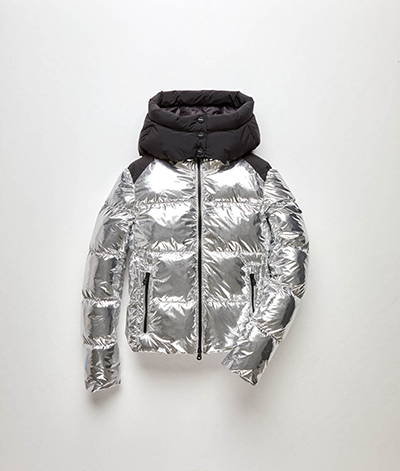 Maggy Jacket: A short down jacket with a feminine fit, characterized by a slightly oversized volume and a super-light chromed fabric. The Maggy Jacket is thoughtfully designed for functionality featuring a detachable hood and a protective high neck and features 100 percent eco-down MicroFlock insulation. The outer shell is down proof, meaning that small white fibers from the insulation won't poke through and leave white specks on the surface. MSRP $299.99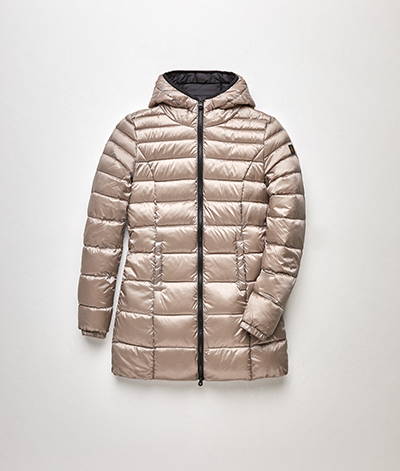 Hudson Jacket: This extremely comfortable, practical and warm down jacket features a satin nylon exterior and a warm combination of padding with the highest quality mix of down for a lightweight, yet cozy and eye-catching jacket. Suitable for cold temperatures and wind-resistant with a rain-repellent hood. MSRP $299.99
In addition to outerwear staples, the October collection will also feature knit layers and a variety of accessories such as the men's Pierce Sweater, a modern take on a crewneck, and the women's Alice Sweater with a trapeze shape cut for modern layering. Bag styles will include the Original Bag and Roll Top Bag, both thoughtfully designed with highly abrasion-resistant nylon and a versatile aesthetic that transitions between urban and off-road lifestyles.
About RefrigiWear 1954:
RefrigiWear has a heritage of 65+ years of keeping people warm and protected in the toughest working conditions on earth. The original "work in the cold" company, this proven track record has led us to create RefrigiWear 1954, apparel that is durable, high-quality, warm when needed and designed for day-to-day life as you explore your world. For more information, visit www.Refrigiwear1954.com and follow us on Instagram @Refrigiwear1954USA.